MinerOss Cortical & Cancellous
The mixture of cortical and cancellous chips provides limited stability and space maintaining properties during the bone remodeling process. The unique blend forms an osteoconductive scaffold providing volume enhancement and effective site development for successful dental implant placement.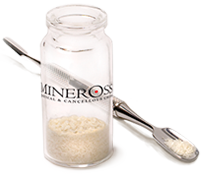 MinerOss Cortical
The strength of a cortical allograft is ideal in procedures where structural integrity and long lasting stability is needed for proper regeneration. MinerOss Cortical is available in 300-1000 microns to allow for easy handling and fast hydration.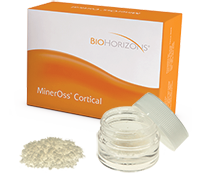 MinerOss Cancellous
The osteoconductive properties along with the fast remodeling time allow for rapid revascularization and predictable results. With a size range of 300-1000 microns, MinerOss Cancellous provides ideal handling characteristics for a wide range of applications.